Since I was young I was looking for something that most people didnt seem to look for. I asked myself the questions 'Who am I?' 'What am I doing here?'.
I always felt connected to something beyond 'me'.
I was looking for anwers in many philosophy books and theorys, and then something happened that changed my life. I decided to dive into the Unknown, in the field beyond the thinking mind.
I started to listen within.
I found that 'I' am a Mystery, something far beyond words or understandings.
My Life is a journey of love. A journey of becoming REAL. Of connecting heaven and earth. Dancing with the polaritys, and it is my souls mission to spread magic, love and authenticity.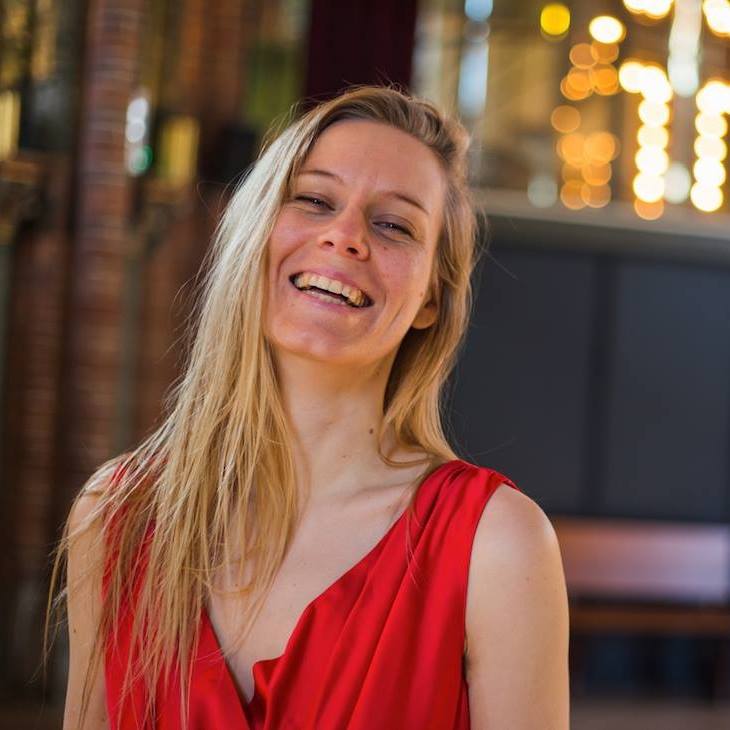 Beautiful tantric exercises that flow smoothly into each other with the loving guidance of Elfriede & Rakesh. A good tip for couples who want to connect tantrically with each other!
I could see and feel how Elfriede trusted the omniscient field and her own intuition. That was very nice to experience and therefore all parts of the evening were very valuable to me. Every time I went home satisfied with a treasure under my arm.
The meditations, exercises and rituals that we did took me to the heart of what was going on at the time, which shadow pieces I wanted to see most, and what I longed for.
Elfriede feels the group perfectly and the exercises always fit. I already miss the temple and advise all women to experience this. Feel the softness, the love and the power. It's magic!
In my work an important element is 'the body'. I believe there is a big intelligence in the body. All our memories and believes are stored there, and there is the work to get our potential to the ground.
Breathing is a key element in my work. How we breath is how we live. When we can keep on breathing no matter what, we are safe.
Lifeforce is something I find important. This is because it gives you the strenght and the will to transporm. Next to that it makes you enjoy life!
Our sensuality is a very powerfull creative energy, situated in our lower belly. When we learn to use this energy for healing, miracles can happen. Next to that, this energy simply feels delightfull!
I work a lot with the chakras. These are energy points on your body. When you align these, you awaken your full potential.
One of the main 'needs' of being human is being touched in a loving and conscious way. I believe miracles can happen this way.
My background &trainings
* 4 weeks temple training in India (2010) on meditation, chakras and energy woirk
* Many Healing Tao trainings with Arri Berghout and Inge Maassen (2010)
* Giving women workshops since 2011
* Healing Tao Teacher Training and certifcation with Berry Spendlove in Wales,
England (2011)
* Certification Chi Nei Tsang (organ massage) practicioner (2012)
* Certified Tantric Dance Teacher since 2017
* Hosted 2 Tantric Dance week retreats in Ibiza (2017 and 2018)
* Co founder and organiser of the known Tantra Festival Amsterdam and Wild Hearts
(consious dance party)
* Attended Priestess Training week with Winter Jade (2019)